Akhenaten, the father of King Tut, is believed to be the founder of the magical order of the Rosicrucians. If the secret societies could bring back any man, it would be this pharaoh of ancient Egypt!
The Rosicrucian Egyptian Museum began with one small artifact, a Sekhmet (lion goddess) statue, which stood on the desk of H. Spencer Lewis, the founder of the Rosicrucian Order, AMORC.
AMORC, which was founded in 1915, is a philosophical and educational public benefit (501c3) organization. Rosicrucian students study, along with other subjects, the wisdom of the ancient mystery schools, including those of ancient Egypt.
In the 1920s AMORC supported the excavations of the Egypt Exploration Society in Tell el-Amarna (Akhetaten), the city of the Pharaoh Akhnaton. In gratitude, the Egypt Exploration Society donated several artifacts from their finds to AMORC.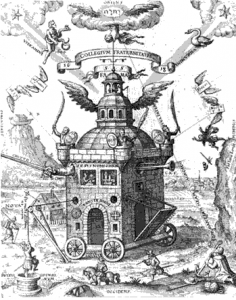 p>
p>
---
Rosicrucianism is a generic term referring to studies or membership within a philosophical secret society said to have been founded in late medieval Germany by Christian Rosenkreuz. It holds a doctrine or theology "built on esoteric truths of the ancient past", which, "concealed from the average man, provide insight into nature, the physical universe and the spiritual realm." Rosicrucianism is symbolized by the Rosy Cross. Would you like to
know more?
---