Release the Stars Manifesto
Please save this picture and use it as your profile pic to show your support.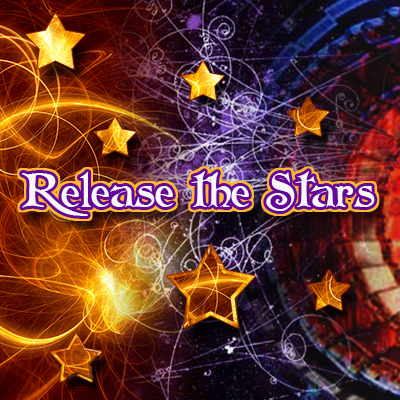 Release the Stars:
A support group for victims of trauma based mind control, satanic ritual abuse and post-traumatic stress focusing on celebrity mind control in hopes of more mainstream coverage of this important topic.
Manifesto:
Acknowledgement: We agree that there is a global underground network of dark occultists who use various methods of trauma to create compartmentalized mind controlled slaves. Key people in government, business, religion, education systems, the medical profession, the military, professional sports, the media and Hollywood are under mind control and are also the perpetrators of it. Every person on the planet has become a slave by proxy through this system. Through the entertainment industry, the trauma is spread to the masses and it is at this point where we focus our attention.
Communication: We realize that this is a cult of secrecy and disbelief so we will attempt to spread the word. In our culture, celebrities have the largest following and social influence. We encourage high profile (and all other) whistle blowers and recovering victims to come forward with their stories. We offer a knowledgeable and safe community where the information will be shared for the largest impact. We believe that by helping to "release the stars" of their mind control that it will be easier for other low profile victims to follow. By highlighting the evidence of mind control in the media face to face, and through independent media, we may be able to provide the public with the keys of knowledge to decode the agenda for themselves.
Forgiveness & Recovery: We offer friendship, solutions and various methods of therapy for all victims of trauma-based mind control, satanic ritual abuse and post-traumatic stress. We acknowledge that the perpetrators of the mind control were themselves conditioned to be that way. We offer our forgiveness and reconciliation. There will be no witch hunts. We have a network of survivors ready and willing to share their stories and methods of recovery.
---
Resources:
---
Books:
Check out our Recommended Reading
The Manchurian Candidate- Richard Condon
Physical Control of the Mind- Jose Delgado
The Brain Changers:Scientists and the New Mind Control - Maya Pines
Operation Mind Control - Walter Bowart
The Mind Stealers: Psychosurgery and Mind Control - Samuel Chavkin
The Mind Manipulators - Alan Scheflin and Edward Opton
The Search for the Manchurian Candidate - John D. Marks
I Swear by Apollo: Dr. Ewen Cameron, the CIA and the Canadian Mind-Control Experiments - Don Gillmor
Journey Into Madness: The True Story of Secret CIA Mind Control and Medical Abuse - Gordon Thomas
Mind Control/World Control - Jim Keith
U.S. Mind Control Experiments on Children - Jon Rappoport
Psychic Dictatorship in the USA - Alex Constantine
Satan's Underground - Lauren Stratford
Stripped Naked - Lauren Stratford
Trance-Formation of America - Cathy O'Brien & Mark Phillips
Access Denied: For Reasons of National Security – Cathy O'Brien & Mark Phillips
The Only-Good Heart - Beth Goobie
Thanks for the Memories - Brice Taylor
Unshackled: A Survivors Story of Mind Control - Kathleen Sullivan
Cult and Ritual Abuse – James Randall Noblitt & Pamela Sue Perskin
The Illuminati Formula Used to Create an Undetectable Total Mind Controlled Slave – Fritz Springmeier
Deeper Insights - Fritz Springmeier & Cisco Wheeler
Angelic Defenders and Demonic Abusers – Kerth Barker aka Kathy
Cults that kill
Websites:
FreemanTV.com
VigilantCitizen.com
Pseudoccultmedia.net
EndRitualAbuse.org
Survivors:
Jay Parker
Cathy O'Brien
Arizona Wilder
Cisco Wheeler
Bryce Taylor
Roseanne Barr
Therapists:
Dr. Preston Bailey
SpiritualWarfareCenter.com
Contact:
Freeman
P.O. Box 25186
Greenville, SC 29616

freeman@freemantv.com
Tweet these people to share your support.
@Kat Williams, @Corey Feldman, @Roseanne Barr, @Tila Tequila, @Mary Sean Young, @Russell Brand, @Roger Waters, @Billy Corgan, @Radiohead/Thom Yorke, @Rage Against The Machine/Tom Morello, @Jackson Browne, @Willie Nelson, @Charlie Sheen, @Rosie O'Donell, @Susan Sarandon, @Bianca Jagger, @Jim Carrey, @Amanda Bynes, @Paris Jackson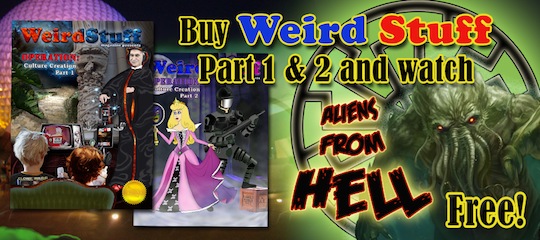 $49.98 shipping included
Please like and share this page