When Bohemian Grove becomes blase to those in the know and unbelievable by those that lack understanding, our world is thrown into chaos. Was the Superbowl Half Time Show intentionally gay? Like, social engineering gay? Who are the CFR Council on Foreign Relations? What are their plans for the world? How many CFR members have occupied the Capitol? When Saddam Hussein claims to be Nebuchadnezzar and George W. Bush is given the Scroll of Gog, what can you say to your friends? Do you not realize the Presidential choices are both Skull and Bones? This guy ran the C.I.A.? Truth is a lonely warrior but, we have our missions. By the way, did you hear that Malia and Sasha are not Michelle Obama's biological children!? All this while Forbes Magazine is covering the cloning of John Lennon! Have you heard of CRISPR? What do you think of Lucifer's Council, now?
---
Listen on: FreemanTV | Stitcher | iTunes | YouTube | RSS
---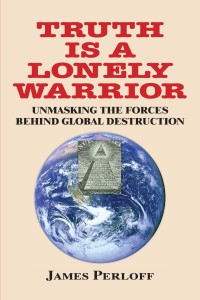 James Perloff is author of The Shadows of Power, an exposé of private influence on American foreign policy that has sold over 100,000 copies, and two books about the evidence against Darwin's theory of evolution, including Tornado in a Junkyard. He wrote for The New American magazine for nearly three decades. His newest book, Truth Is a Lonely Warrior, is a comprehensive look at the satanic drive for world government. He also wrote the script for Free Mind Films' new documentary ShadowRing, released last year, and was the lead speaker at the 2015 New York City LibertyFest. His website is
www.jamesperloff.com
.