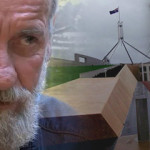 ---
Let's discuss examples of people saving the world, sharing humanity and methods to remove the elite from positions of power. The adventures of
Max Igan
come to life as he describes his travels to war-torn areas around the world. What happens when the whole world has had enough?
Listen on Feb. 6th
---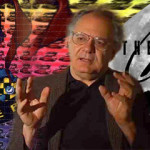 ---
Ken Kesey united hippies and beats on the Merry Prankster bus in a CIA induced mind control experiment fueled by LSD.
Joseph Atwill
is author of the controversial work, Caesar's Messiah; an exploration in the social engineering campaign of the Christian religion.
Listen on Jan. 30th
---

Crystal Clark and the last generation that could escape a digital footprint. Will you become a non-violent anarchistic homegrown terrorist? "I don't want to live on this planet anymore" is the meme of this generation. Why would anyone want to make the planet so miserable that children don't want to live? Listen on Jan. 23rd
---
Robert Otey
has spent the past 25 years doing deep level research into alternative Cosmology. Seeking liberty is an active current in our cosmos. Is it a Universal Law? Free energy exists and needs to be shown to the world!
Listen on Jan. 16th
---
George Lucas compared Walt Disney Studios to "White Slavers". BoyaLife and Hwang Woo-suk will operate a facility that will produce 100,000 cloned cattle embryos a year. "We plan on staying," Bundy, the leader of a group of armed protesters occupying Oregon.
Listen on Jan. 9th
---

Henrik Palmgren
discusses how #BoycottStarWarsVII has opened minds to the concept of White Genocide. The Force Awakens is being called "anti-white propaganda" and Twitter is calling J.J. Abrams a "Jewish activist".
Listen on Dec. 12th
---
Jamie Hanshaw
lays it on the line and remains extremely fair. In the wake of the Paris Muslim attacks, this information is more critical than ever. We must see through the propaganda and psy-ops.
Recorded Nov. 12
Listen on Dec. 5th
---

Hans Utter
is dedicated to the power of music. Music is invisible and yet, revolutionizes the world. How is music used in the mind war and what effect does music have on our biology? Can Hip Hop cause syphilis?
Listen on Nov. 28th
---

Neil Kramer
is a philosopher and an esotericist. Let's create a life of authenticity. Am I who I meant to be? Life is a gift of learning; can we discern good from evil? Embrace truth, confront the negative, and transform yourself.
Listen on Nov. 21st
---

Matt Presti
is Director of Operations for the University of Science and Philosophy sharing Dr. Walter Russell's teachings of a world view that destroys the atomic universe and displays an electric universe of co-creation through genius.
Listen on Nov. 14th
---
Susanne Posel
is a globally syndicated independent journalist sharing deeper reflection on who leads the "truth movement". The Council for National Policy fosters much of the Truther propaganda. Is the fox in the hen house?
Listen on Nov. 7th
---

What is the real origin and meaning of the blasphemous idol, Baphomet.
Tracy Twyman
unveils the Mysterium Baphometis Revelatum; the imagery of which allegedly sheds light on the heretical secret rites of the Templar.
Listen on Oct. 31st
---
David Livingstone
discusses culture creation used to create religions and breakdown Christian values, then replacing the religious fervor with Luciferian Spiritualism. How did Neo-Paganism lead to Transhumanism?
Listen on Oct. 24th
---

What is your soul worth? Earth's inhabitants are being harvested and alien-human hybrids are being created to defend us from another dimension.
James Bartley
is an abductee and a student of Military History with an emphasis on Intelligence, Counterintelligence and Special Operations.
Listen on Oct. 17th
---
Christopher Garetano
shares the Montauk Chronicles; a story of three men who claim they were brainwashed and forced against their will by a clandestine organization to take part in secret experiments. Evil atrocities are said to have occurred deep beneath the surface of Camp Hero Air Force base.
Listen on Oct. 10th
---

Robert Stanley
tells us of amphibious gods and parasitic demonic entities creating deep underwater bases off the coast of Malibu! What are the rules of the game? Have we given our free will agreement to this technology trap?
Listen on October 3rd
---

Jeffrey Grupp
discusses the spirituality of the Illuminati and how it is being implanted into the human race, generating what we call a "Dark Ecstasy" - It is a suicidal, nihilist, sadomasochistic, ecstasy consciousness that we are having projected into our world by dark occultist implanting thoughts.
Listen on September 26th
---
Paul Levy
discusses Quantum Evil, or Wetiko, lives in the "in-between" spaces and is obscured in a relational phenomenon. Is it the catalyst of our inner knowing? Why do we support our own genocide? This crisis of sanity is due to a lack of imagination.
Listen on Sept. 19th
---

What is the true meaning of the rainbow and the coming mass global Luciferic initiation? All forecasts for September look gloomy. The pope will address the President, Congress, and the United Nations to create their 2030 agenda. Will we survive the September
Nikpocalypse™
???
Listen on Sept 12th
---

How much psychological warfare is there at the VMA's?
Isaac Weishaupt
joins The Free Zone. Is there a CIA influence performing occult Illuminati rituals on stage? We see the spy culture rising from a CIA/Luciferian Agenda that guides the Wizards of Hollywood.
Listen on Sept. 5th
---

After
Sandra Fecht's
amazing revelations, we talk with a patient of Sandra's therapy and now, a Satanic Ritual Abuse Survivor,
Dave Staffen
, to get some insight on how a person can be ritually abused and have no memory of the event. What family connections are necessary to fall into a Satanic trap?
Listen Aug. 29th
---

With a Transhumanist President on the rise, how long do we have until Artificial Intelligence brings Terminator Salvation?
Jay Dyer
leads us on an Interstellar tour of Mind Control. Are there Connections between the Emerald Tablets of Thoth and the cartoon He-man?
Listen Aug. 22nd
---
Is your family involved with secret military projects or members of secret societies?
Randy Maugans
and I have never spoken to each other but, as our stories unfold we find that we not only have an extraterrestrial connection but, even our blood types are the same. This is beyond coincidence!
Listen now
---
Cara St. Louis
shares a snapshot of the 20th Century as an all-out social engineering war against humanity with the goal of cultural revolution. Can we take back the Power of Imagination?
Harald Kautz-Vella
talks about 20 years of research into Chemtrails have lead to Morgellons, and Black Goo.
Listen now
---

The mainstream leads us to the acceptance of Trauma-based Mind Control. Can we achieve a new Golden Age with exploration and expansion of our minds?
Troy McLachlan
asks, what is the simple truth about money and how are the Banking Elite riding on our backs and creating the Myth of Authority?
Listen now
---

Tune is for this month's current events and common sense with
Jamie Hanshaw
. How do we react to the Charleston Shooting and the Confederate flag attack? The elite seek to divide us with "Identity Politics". How can they use Black and Gay culture to misguide humanity into global slavery?
Listen now
---
How do we know there is a Secret Space Program? What are its origins and purpose? Is a Breakaway Society escaping an Earth catastrophe on Mars? Olav Phillips is founder of the Anomalies Network, the largest UFO and paranormal information source on the Internet.
Listen now
---

Joseph Atwill
explores the social engineering campaign of Christianity and the Bible but, we're not going to talk about any of that. I want to know Joe's opinions on the mind control propaganda of right now! Can homosexuality be used as a weapon? Will the removal of the Confederate flag end racism?
Listen now
---

Rob Homrich
presents The Vitruvian Code, a profound geometric code that solves multiple age-old mysteries, and has the potential to shake the very foundations of all that we have been led to believe about our origins and our future.
Listen now
---

In seeking our path of ascension, we must explore the many versions of ourselves.
Sevan Bomaer
raises the bar for what is generally discussed by mental, spiritual, and physical advisers.
Listen now
---
Michael Horn
discusses the only scientifically proven ET contactee and prophet, Billy Meier, and what he has predicted for our current situation in 2015? Why are the Plejarans here? Does their message meet your mission?
Listen now
---

Jamie Hanshaw
- Who is the most disturbing cartoon villain of all time? How big is too big and what is a "Hamplanet"? What could possibly be appealing about 50 Shades of Grey?! I'll tell you. Why I approve of Bruce Jenner (the person).
Listen now
---

Corey Goode and the Sphere Alliance are cooperating with
Dr. Michael Salla
to disclose the Secret Space Program. Is there a battle raging between the Dark Fleet and Solar Warden? How is the Vatican responding to ET Disclosure? Will they position themselves to be the emissaries of Jesus to the stars?
Listen now
---
Rob Skiba
, author of
Babylon Rising
and
Archon Invasion
, discusses Nimrod, Semiramis, and Tammuz; the Unholy Trinity. Did this family actually exist? Can we form a new understanding of Christian religion through Congregation?
Listen now
---

Are society's elite in contact with the Watchers?
Frater X
discusses thought-forms created by ritual, known as Tulpas, Egregores, Wendigos, and Archons or the Nephilim; Are they still here?
Listen now
---
...