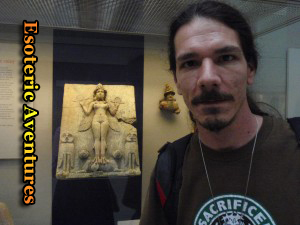 Freeman has appeared on Howard Stern, an HBO Documentary, The Discovery Channel, and even a film with Dan Fogler and Anne Hathaway! He has had much to say about our world and what's to come. With uncanny prescience, Freeman has predicted our future and seems to have a clear projection of the efforts of the New World Order. This is where you will find the hundreds of hours Freeman has dedicated to sharing his knowledge with the world.
Freeman has been a regular guest on Fade To Black with Jimmy Church, Ground Zero with Clyde Lewis, Infowars with Alex Jones, Red Ice Creations with Henrik Palmgren, Buzzsaw with Sean Stone, On The Edge with Theo Chalmers, The Corbett Report with James Corbett and many others.
---
Ep. 789 FADE to BLACK Jimmy Church w/ Freeman : Hidden Media Messages : LIVE
Recent Shows
How does Freeman feel about The Donald?
Freeman on Free Your Mind Radio w/ Bill Church Jan. 27
Freeman and Jamie - Chant it Down
Freeman on Ground Zero with Clyde Lewis June 12 2015
Type1Radio Lounge with Freeman & Jamie
Freeman on 100th episode of Higherside Chats
Freeman on Darkcity Show
Freeman on Truth Traveler Hour 1 Hour 2
Freeman talks with Deep Inside the Rabbit Hole
Freeman and Dan Fogler join Type 1 Radio ~ Here comes Don Peyote!
From Britney Spears to Lisa Nowak - Mind Control and the Space Age - Nov. 13th Freeman on Red Ice Creations
Jamie with Christopher Everard on Truth Frequency
Freeman with Christopher Everard on Truth Frequency
Freeman & Jamie join Robert Phoenix
Freeman and Jamie join Crystal Kids Radio
How Hitler Helped Hollywood - Freeman on Ground Zero with Clyde Lewis
Type 1 Radio from the Friendship Agenda
Illuminati Rocks Stars and the Satanic Agenda - Freeman on Ground Zero
April 1st 7am CST - Freeman with Dr. Hurley on GCN
Mar. 30th All Day Free Your Mind Marathon. I will be speaking with Alfred Webre and Andrew Basiago. This will be out of this world and time!
Mar 26th The Kevin Gallagher Show
Freeman Hosts The Middle Chamber w/ Packy Savvenas on the Pope Apocalypse
Truth Frequency- Obama Pope Francis and Weird Stuff
The Apocalyptic Pope - Freeman Fly on The Pope, The Anti-christ and World War 3
Syncretism with Santos Bonacci
Freeman on Alex Ansary about Sandy Hook, Dorner, and the Rise of the Dark Hero
Dec. 21st Freeman on Deadline Live w/ Jack Blood
Freeman on the Power Hour with Joyce Riley
The Morning Brew w/Gwen Caldwell
Unzipping Reality with Leah LaChapelle
Truther Girls 2nd Hour with Freeman and Jamie
The NutriMedical Report Oct 8th & 9th 3rd Hour
Down the Rabbit Hole w/ Popeye
Ground Zero's National Premiere
Deadline Live with Jack Blood - Sept. 21
Freeman on Ground Zero w/ Clyde Lewis June 8,2012 - Zombie Apocalypse
Jack Blood "Frontline Texas" with Mack White and Freeman
Vinny Eastwood Show Jan 23 2012
COTO Report This Ain't Oz an Interview with Freeman
Oct. 14 - UFO's Over NY : Psy-Op or Prophecy w/ Freeman & Jim Marrs
Oct. 14 - (Hour 1) - ET Reality w/ Dr. Deagle & Freeman
10/13 War of Worlds - Deadline Live w/ Jack Blood
Sept. 28th Freeman on Holland's Argusoog Radio
Sept. 18th Freeman and God Like Productions
Aug 29th Truth Frequency w/ Freeman & Max
Space War, the Norway Spiral, CARE, CERN, HAARP & EISCAT
August 8th, 2009 Obama, Cloning & The Coming Space War
February 2nd, 2007 Occult Movie Symbolism
Jack Blood, Alfred Webre, Andrew Sexton, Chris Everard, & Freeman
July 24th Freeman, Michael Jackson & Time Travel
July 8th Freeman on The Corbett Report
July 6 Freeman with Dr. Deagle
July 1 Freeman's 4th of July Prediction
Freeman and Jay Weidner join forces on The Intel Hub
Oct 31/08 Global Reality Obama Moloch & Rush
Oct 24/08 Global Reality Freeman Pythagoras
Freeman and Dr. Deagle Playlist
June 4th The Jungle Apocalypse
May 18th Cryptic Knowledge Radio
Jack Blood, Freeman, Bruce Gagnon & Space War
Time Travel, Cloning, and the Elite
April 9th Time Out "Moon & Mars"
March 27th Truth Be Told Radio
Jan 6th Nutrimedical Report - Avatar
Moon, Mars, Obama, & the Gold Ring
Sept. 11th Nutrimedical Report
Freeman on Truth Quest with Melodee
Aug. 24th 2009 - Obama Cloning Confirmed
Freeman on The Edge AM March 28th, 2009
The Red-Ice Interviews 2006-2010
Free Zone Archives