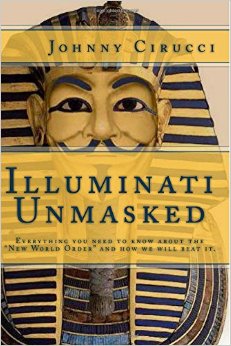 ---
Could the Society of Jesus be behind the New World Order? Why did Pope Benedict suddenly quit being Pope? Does it concern you that Pope Francis is a Jesuit? Johnny Cirucci is a career military man exposing the roots of the New World Order in his book
Illuminati Unmasked
"Most of the facts in Illuminati Unmasked will shock and anger you. Please do not stop reading because his reporting goes against everything you have been taught and believe in. While his passion sometimes overshadows the history, he is dead-on and his important book deserves a world-wide audience. If we do not read seminal works like Illuminati Unmasked, these issues that affect us all will dissolve into the ether."
---
Listen on: FreemanTV | Stitcher | iTunes | YouTube
---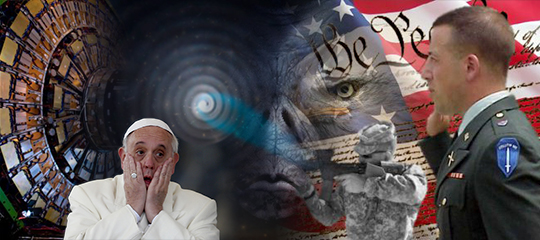 ---
Is the Vatican in contact with malignant inter-dimesional beings? What are new technologies like CERN and EISCAT doing, opening portals to the Dark Side? Jesuits seek Goldilocks Planets with the help of LUCIFER.
Listen to Hour 2
---
SYMMETRY - dance & opera film inside CERN from TRUTH.IO on Vimeo.

Related articles:
Pope Francis is coming to Philadelphia in September for the World Meeting of Families. Here's an interesting video connecting his arrival with Blood Moons.
The next Fall Guy: Pope Francis at risk of an assassination attempt by Islamic State.
CERN Opera - Symmetry Symmetry expresses the two sides of our understanding, one rational, the other emotional, and sets the opera in CERN and a Bolivian salt flat to contrast the human-made machines with the vastness of nature.
"The journey of ICARUS from Italy to CERN to the U.S. is a great example of the global planning in particle physics," said CERN Director General Rolf Heuer. I am pleased that CERN has been able to provide the glue that is allowing DUNE to get off the ground with the transport of ICARUS."