What occurs when this election melts down? Who is in power then? What clues will leads us to the next step in the globalist agenda? It has been ten years since that really difficult historical time when the leaders of different religions gathered in Astana for the first time to build a constructive inter-religious dialogue of the first Congress of Leaders of World and Traditional Religions. Is The Council of Governors, composed of 10 members, selected by the President, a preliminary step to UN control of America? What steps have been taken to create the perfect crisis for global domination.
---
Listen on: FreemanTV | Stitcher | iTunes | YouTube | RSS
---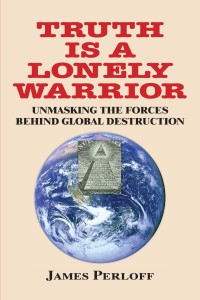 James Perloff is author of The Shadows of Power, an exposé of private influence on American foreign policy that has sold over 100,000 copies, and two books about the evidence against Darwin's theory of evolution, including Tornado in a Junkyard. He wrote for The New American magazine for nearly three decades. His newest book, Truth Is a Lonely Warrior, is a comprehensive look at the satanic drive for world government. He also wrote the script for Free Mind Films' new documentary ShadowRing, released last year, and was the lead speaker at the 2015 New York City LibertyFest. His website is www.jamesperloff.com.