Longlong the beagle is the world's first genetically modified, cloned "super dog". The beagle puppy is believed to be the first dog in human history to be cloned from a genetically modified parent. Last year, Sino Gene produced genetically modified muscular beagles, doubling their muscle mass by deleting a gene called myostatin. How long before psychopaths line up to be enhanced, passing these traits to their children; the new rulers of planet Earth.
A key difference between a psychopath and a sociopath is whether he has a conscience, the little voice inside that lets us know when we're doing something wrong. A psychopath doesn't have a conscience. If he lies to you so he can steal your money, he won't feel any moral qualms, though he may pretend to. He may observe others and then act the way they do so he's not "found out".
Not only have the psychopaths taken over the asylum, they created it! Imagine building a prison as your own living environment to control those around you! Those with antisocial personality disorder tend to lie, break laws, act impulsively, and lack regard for their own safety or the safety of others. Treatment may include talk therapy and support for affected family members.
Visit ChinaStrategies.com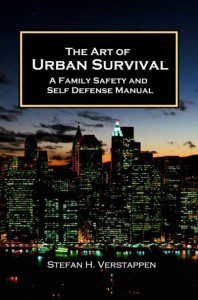 Stefan H. Verstappen is a Canadian author, researcher, and adventurer. He has written dozens of articles for various magazines and newspapers and is the author of 8 books including; The Way of the Warrior, The Thirty-Six Strategies of Ancient China, and The Art of Urban Survival.
He has worked as an instructor for St John Ambulance, a wilderness guide, a community organizer, and a martial arts instructor with over thirty-five years' experience in the martial arts including five years spent studying in China
He is the creator of the viral YouTube documentary, Defense Against the Psychopath, and the Paradise Stolen series and 140 other videos.