Do you know of the D Wave Quantum Computer creating a Sentient World Simulation that can predict your reactions? On 11/9 it seemed as if we entered a parallel dimension as Donald J. Trump won the election. This sparked the intended riots across the country as Clinton supporters took to the streets with bloody acts of violence demanding they change the rules of the game and give the Presidency to Hillary.
We've come a long way since Furbies were banned at the NSA. No one seemed to be concerned as Google became Skynet purchasing a Quantum Computer, Artificial Intelligence, Killer Robots and collecting the largest DNA database. Is A. I. Satanic? All evidence says yes. As we look to the future and see that Satanist rule this planet, we discover their true goal of world domination through drones and clones all guided forward by evil technology.
Can we don our spiritual armor and become the force necessary to turn the tide or will the simulation become reality as we take nano-technology into our brains to defeat this Beast System?
---
Listen on: FreemanTV | Stitcher | iTunes | YouTube | RSS
---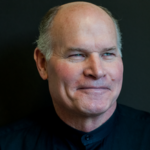 Anthony Patch embarked upon over twenty years of research covering diverse areas including ancient history, archaeology, biology, medicine, meteorology, philosophy, quantum physics and religion. Following college, he joined the U.S. Army, serving in Germany as a Military Policeman within the nuclear surety sector as a Accident Investigator, and Field Medic. While attending his training in Emergency Medicine, Anthony on two occasions, single-handedly and unarmed, apprehended individual bank robbers in San Francisco, each exactly one year apart. For his efforts, then-Mayor (now Senator) Dianne Feinstein awarded Anthony the City's "Nick of Time" award. Whereupon, Mayor Feinstein swore Anthony on to the Veteran's Affairs Council, representing post-Vietnam era veterans in San Francisco. AnthonyPatch.com
Richie From Boston's death was greatly exaggerated. He is a long-time fan of The Free Zone and was the one that brought you the CERN Ritual Sacrifice video. Speaking to The Mirror, they said he said: "So it turns out the origin of the video posted for the sacrifice at CERN has been found – the problem is, the man is dead. Now hoax or no hoax, let me remind you all we have seen this before and we know all that expose this evil are killed or made to disappear." Some theorists claim the way the particles are smashed 'opens new portals into the fourth dimension,' while some others believe CERN is being used as a portal to allow Satan to return to Earth. RichieFromBoston