Celebrity Mind Control - Beyonce and the Nu Isis
---
Move over Madonna, there's a new High Priestess in town and her name is Queen B! What Destiny was Beyonce born to fulfill? Was she groomed from birth or initiated into the dark occult by Jay-Z? Considering that Beyonce was Time Magazine's "Most Influential Person", we should know what is in the programming.
Jamie Hanshaw
shares insights into her upcoming book,
Celebrity Mind Control
and, of course this is Weird Stuff! Check out her articles in
Exclusive Articles
---
Listen on: Stitcher | iTunes | YouTube | FreemanTV
---
Listen to Hour 2
Beyonce vs. Sasha Fierce. Who is Nu-Isis and how many ancient goddesses can one pop star personify??? We will dig deeper into the O.T.O's magical practices and drop more than a few surprises about Beyonce, Jay-Z and his "Monster" roots.
[Related Articles] False Flagging the World Towards War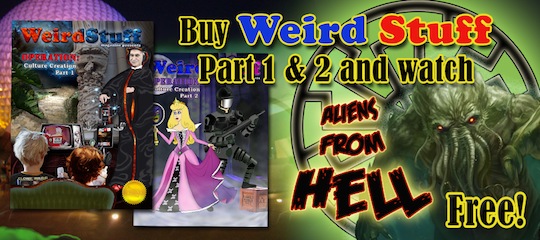 $49.98 shipping included